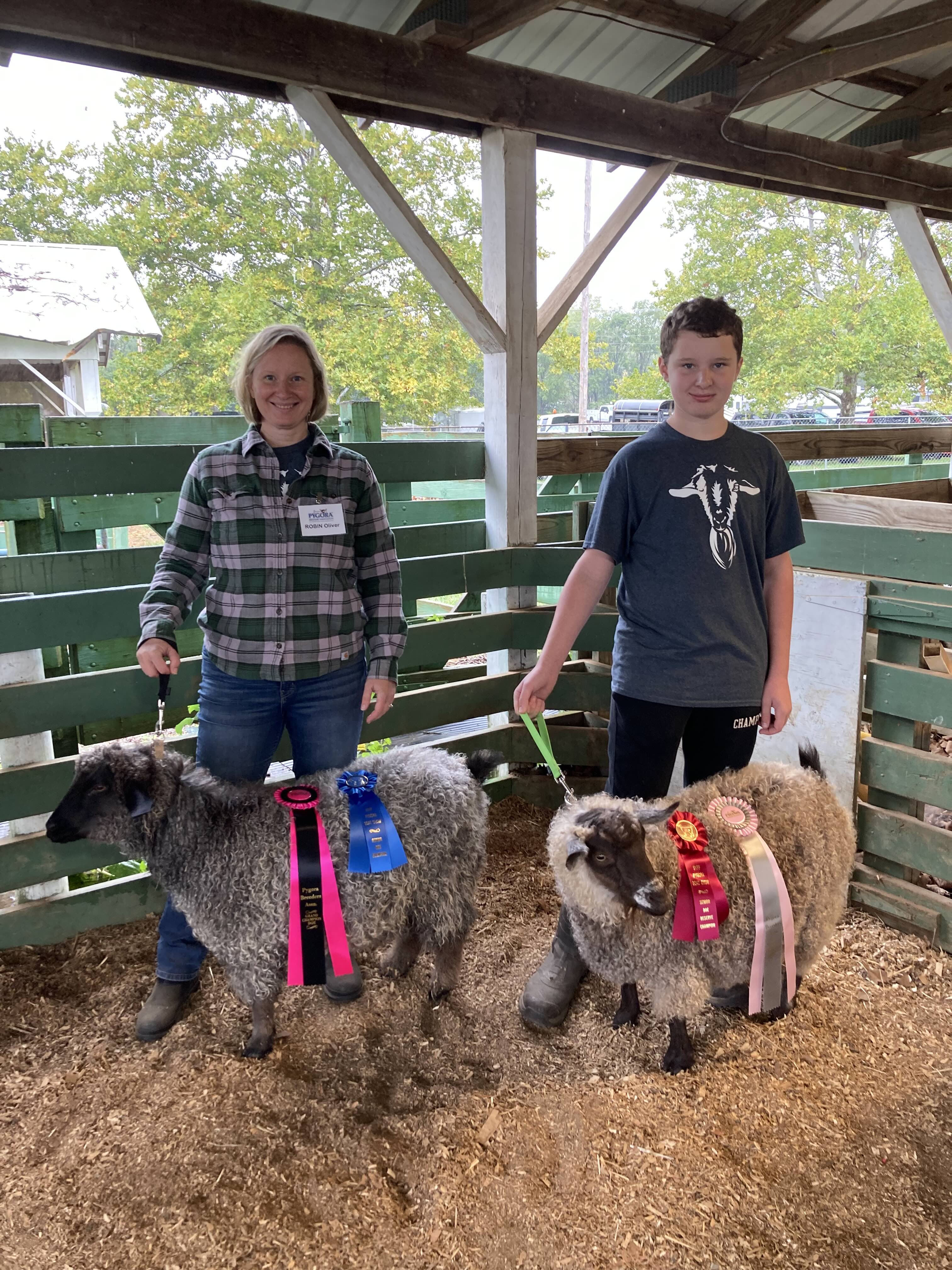 Shenandoah Valley Fiber Festival
Pygora Goat & Fleece Shows
September 22-24
Pygora Breeders Association sanctioned Fleece and Goat Shows will return to Shenandoah Valley Fiber Festival in 2023. All Pygora events will be held in the Swine Barn and include sanctioned doe, buck, weather, and fleece shows.
Long-time PBA Licensed Judge Lisa Grzeskowiak will judge all Pygora shows.
Pygora Fleece Show--5 pm Friday, September 22.
Pygora Doe Show—10 am Saturday, September 23.
Pygora Wether Show—1 pm Saturday, September 23.
Pygora Buck Show—2:30 pm Saturday, September 23.
Pygora fleece, roving, yarns and other products will be available to purchase from the Pygora vendor booth.
Show times and classes are subject to change on day of show at the discretion of the show judge and local show chair.